Friends of Almagreira House well reunited with the news of our blog dedicated to holidays in Portugal. Today we are going to find out what the Portuguese dialling code is, which is the combination of numbers to dial before any phone number you are going to call. In fact, if you have chosen a comfortable accommodation in Baleal for your surf & relax week and you want to book your favorite restaurant in Peniche, all you have to do is dial the Portuguese area code before the desired number and proceed with the reservation.
This will be useful in any situation, with the exception of the emergency numbers, which are international and designed for easy and immediate use.
Enjoy the reading.
Which is the Portuguese Dialling Code
The information below will be useful for all those who want to phone to Portugal from other countries or for those who are already in Portugal for work, study or pleasure.
The Portuguese area code is 0351 which you will also have seen indicated as follows: +351. This is the combination of digits required to make any call to a Portuguese number.
The main telephone operators operating in Portugal are::
Vodafone Telecel,
Telecomunicacoes Moveis Nacionais S.A,
Optimus Telecomunicacoes, S.A.
while the main Internet network operators are:
Vodafone Directo,
Uzo (by TMN),
Rede4 (by Optimus),
Worten Mobile (Rede Bónus)
Meo
LycaMobile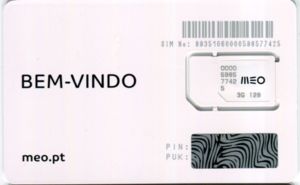 If you have any ideas about staying in the Lusitanian country for a long time, the purchase of a phone card might be a good choice. For short stays you won't need one and the international roaming offered by your operator will surely be enough.
Other information on the Portuguese telephone network
Below is more general information about the Portuguese telephone network that you may need during your holiday around the country.
The telephone frequencies currently used in Portugal are:
Gsm 800/1800 Mhz
W-CDMA 2100
The main virtual operators allowing Internet browsing in Portugal are:
ZON Multimédia
Serviços de Telecomunicações e Multimédia,
SGPS,
S.A,
CTT – Correios de Portugal (Phone-ix)
The main telephone card companies valid for Portugal are:
CTT,
Maxitel,
Optimus,
Portugal Telecom,
Prepay Portugal,
Rede4,
Telecom Portugal,
Telefones de Lisboa e Porto.
Conclusions
Hoping to have provided you with useful information about the Portuguese dialling code, we remain available for further information. We invite you to share the post if you like, and email us your questions. You can find us through the following contacts:
Enjoy your trip to Peniche!